Yad Vashem Memorial Gifts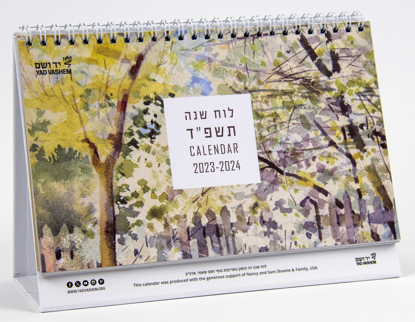 This year's calendar is based on an upcoming exhibition, to be displayed in the Detroit Institute of Arts (DIA) during 2025. All artworks are from Yad Vashem Art Collection and have been created in ghettos and in camps, in forests and in hiding, by men, women and children persecuted by the German Nazis.
The artwork shed light on the experiences of the artist and their subjects during the harshest of circumstances, while providing a window into their thoughts and feelings.